34 series-magnetic 10w polarization light
Description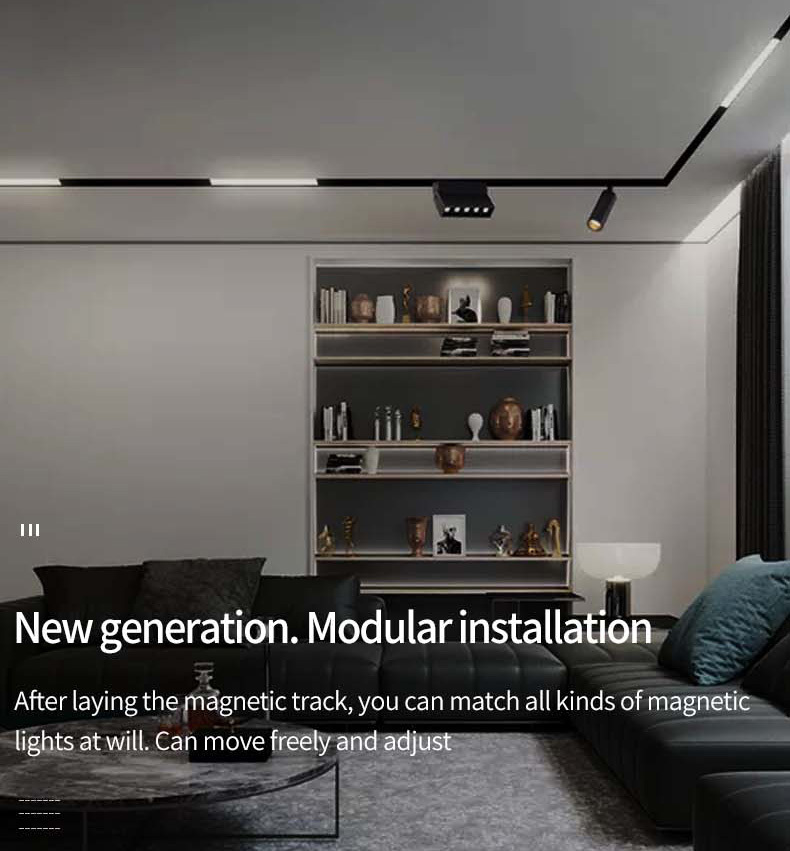 34 series-magnetic 10w polarization light can choose a magnetic lighting separately,smooth and free,move at will,clean and simple.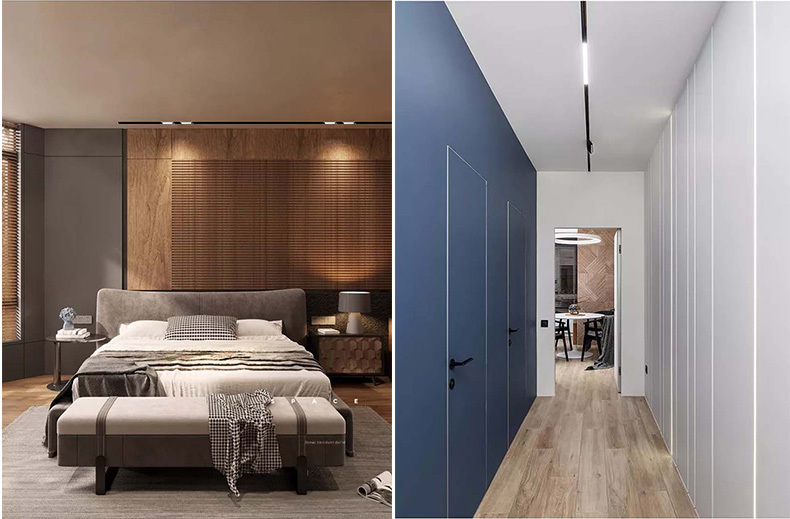 High-quality led chip and stable driver no stroboscopic hazard,turn on the phone for camera(no need to press the shutter),yes quasi-light source,obsever the mobile phone screen screen,no stroboscopic ripple,giving family health care.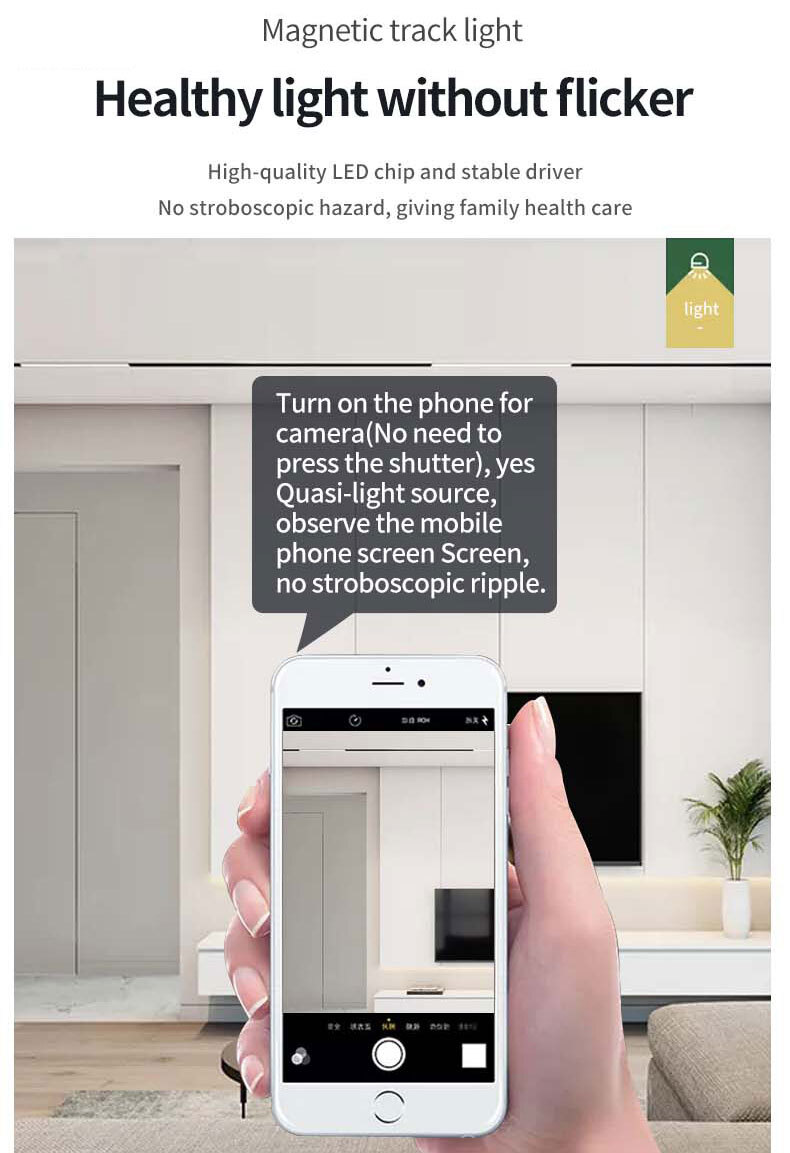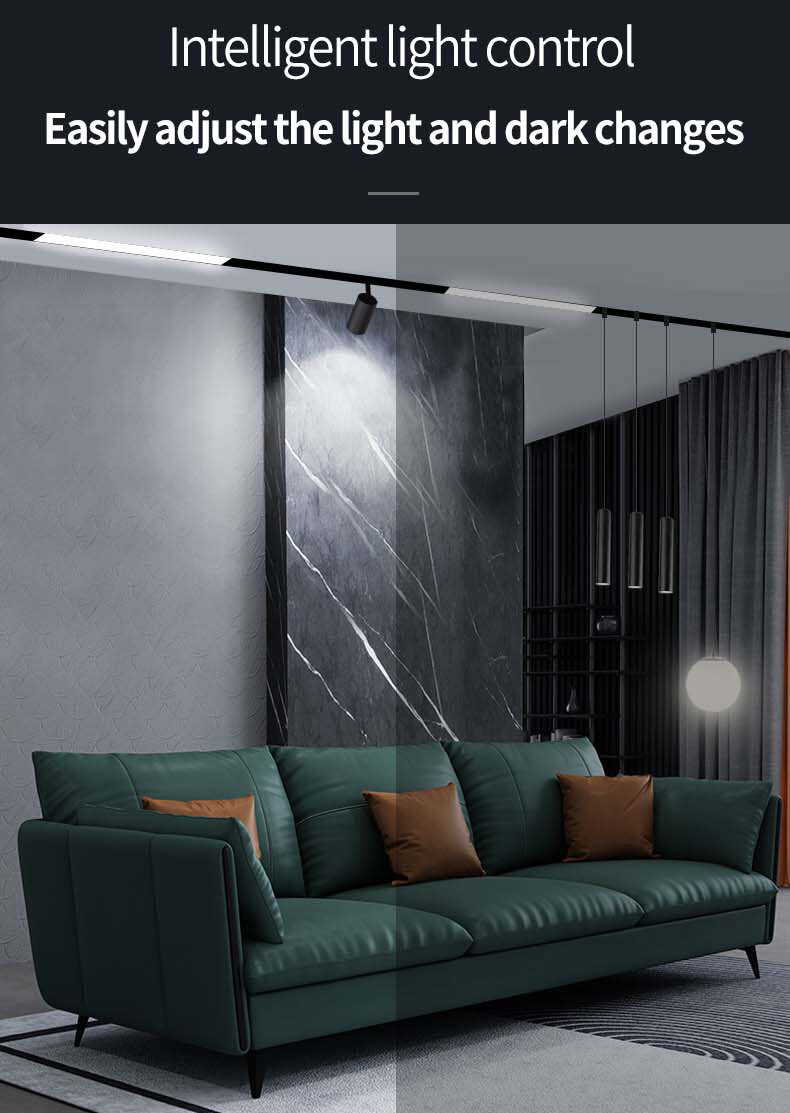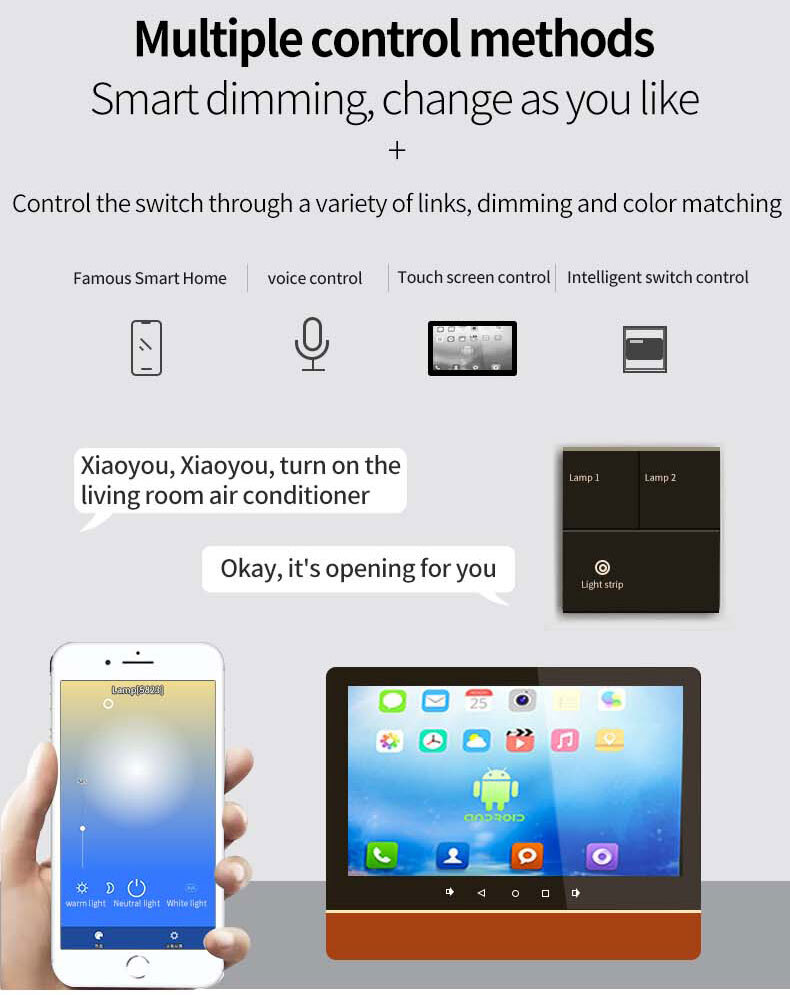 multiple color temperature options,different color temperature can be selected according to the created environment.
warm and natural atmospere,warm light is a clear and transparent space texture warm light is better.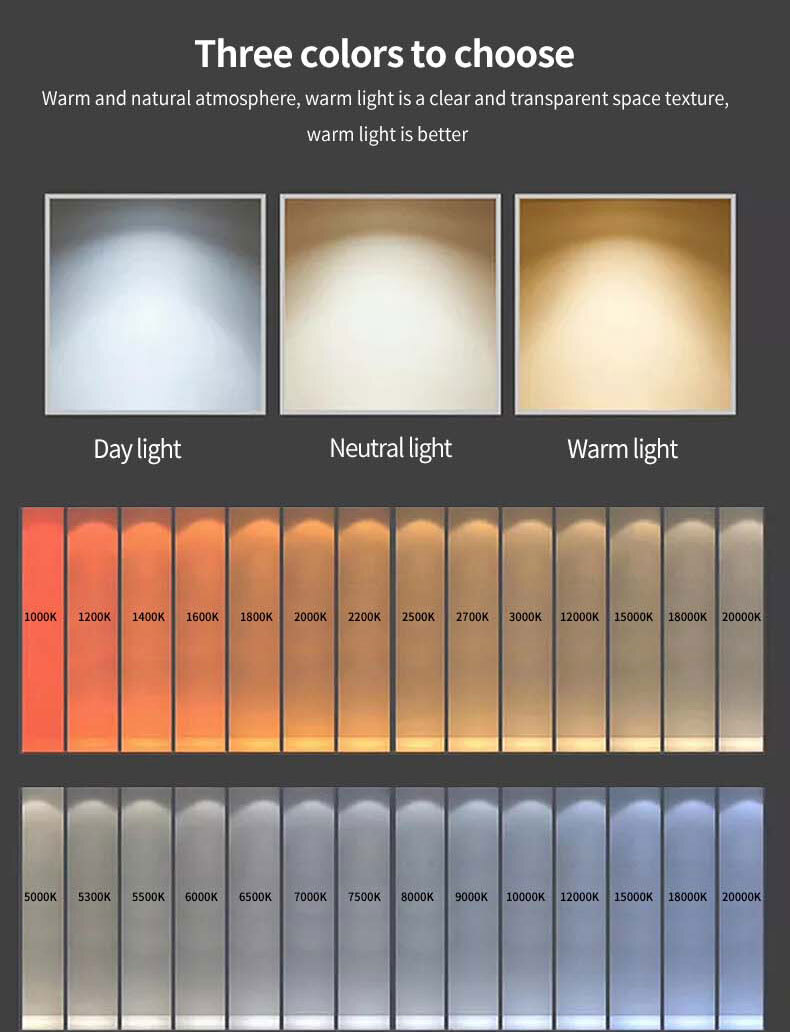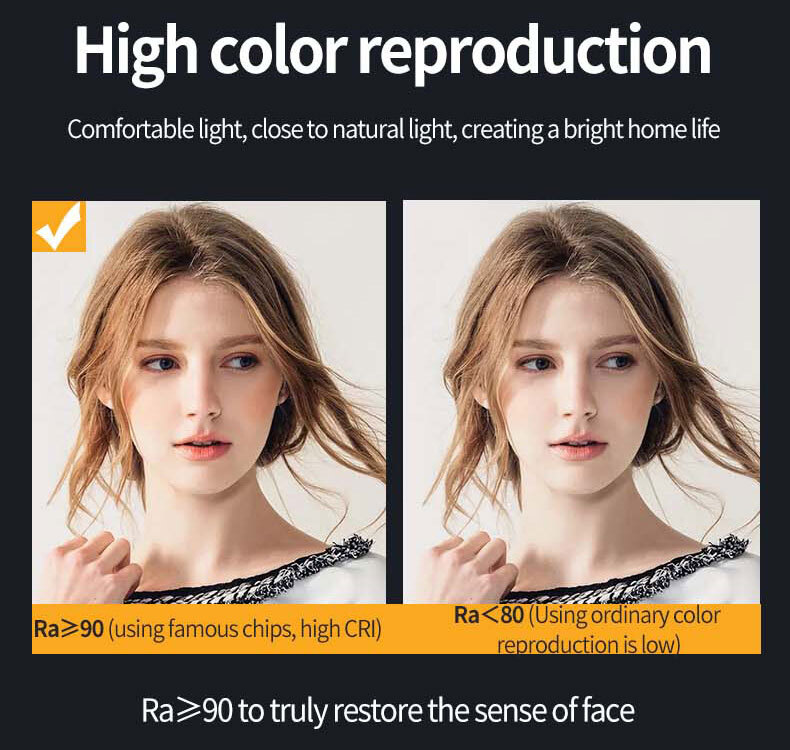 34 series-magnetic 10w polarization light fine narrow version 35mm stylish and beautiful,not adjusted height,height as low as 100mm,custom made length,achieve seamless splicing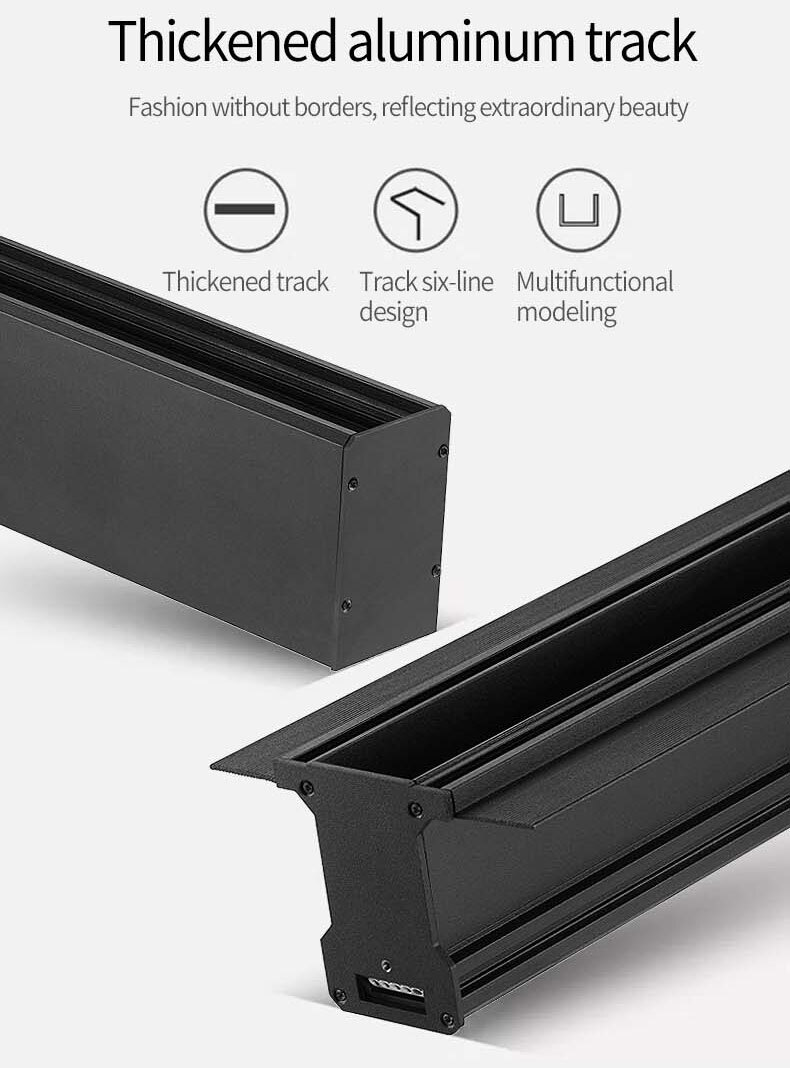 34 series-magnetic 10w polarization light with 48V safety voltage,the switch can be touched even after power on,strong magnetic force,suck when close ready to install,four corners with reinforced buckles the light will not fall off,worry-free installation.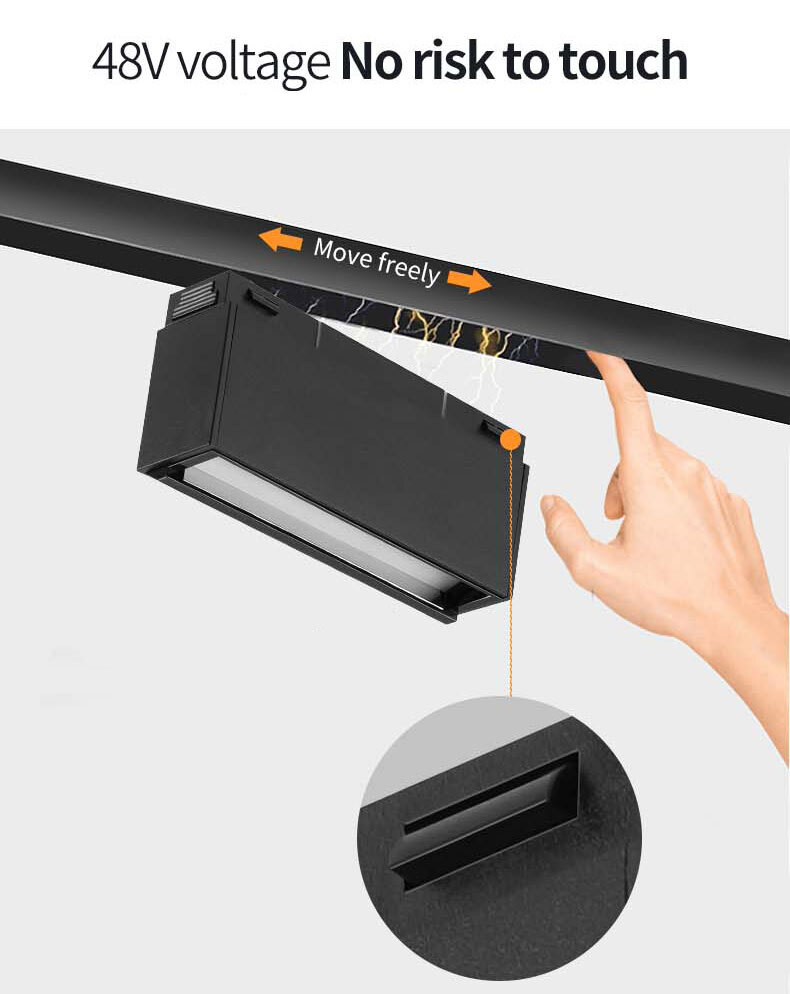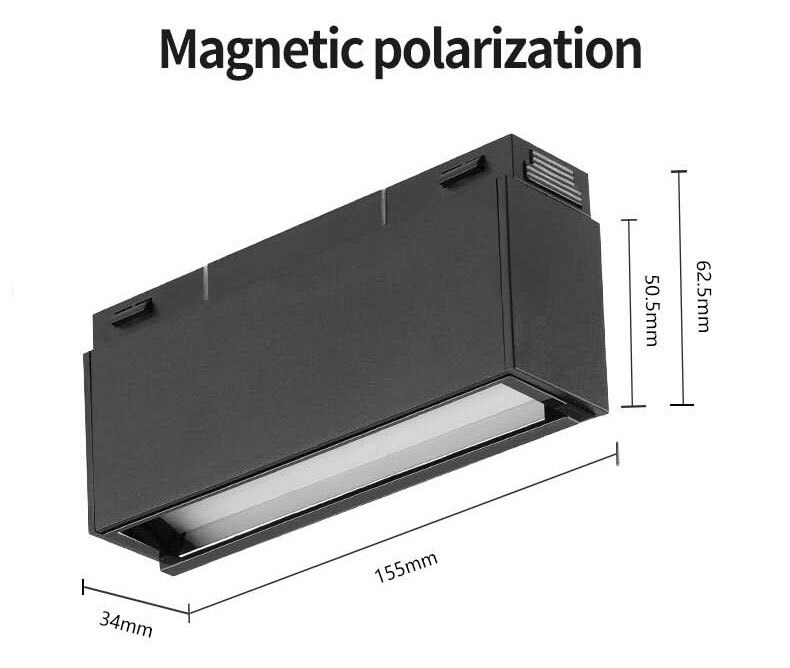 34 series-magnetic 10w polarization light:
| | |
| --- | --- |
| Item | 34 series-magnetic 10w polarization light |
| Brand | PNY |
| Color | sandy black |
| light source | SMD |
| Voltage | 48V DC |
| Beam angle | polarized light |
| Meterial | aluminium |
| Ra | ≥90 |
| Power | 10W |
| Track wire | six sire track |
| CCT | warm light(3000k)、nature light(4000k)、day light(6000k) |
34 series-magnetic 10w polarization light replace the original track light link(connectors distinguish sale and female)locate the left and right sides and the top three links,use a wrench to fix the three connector screws.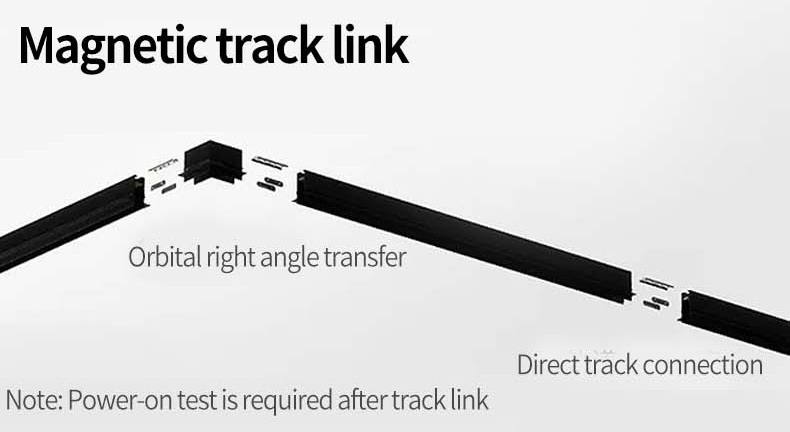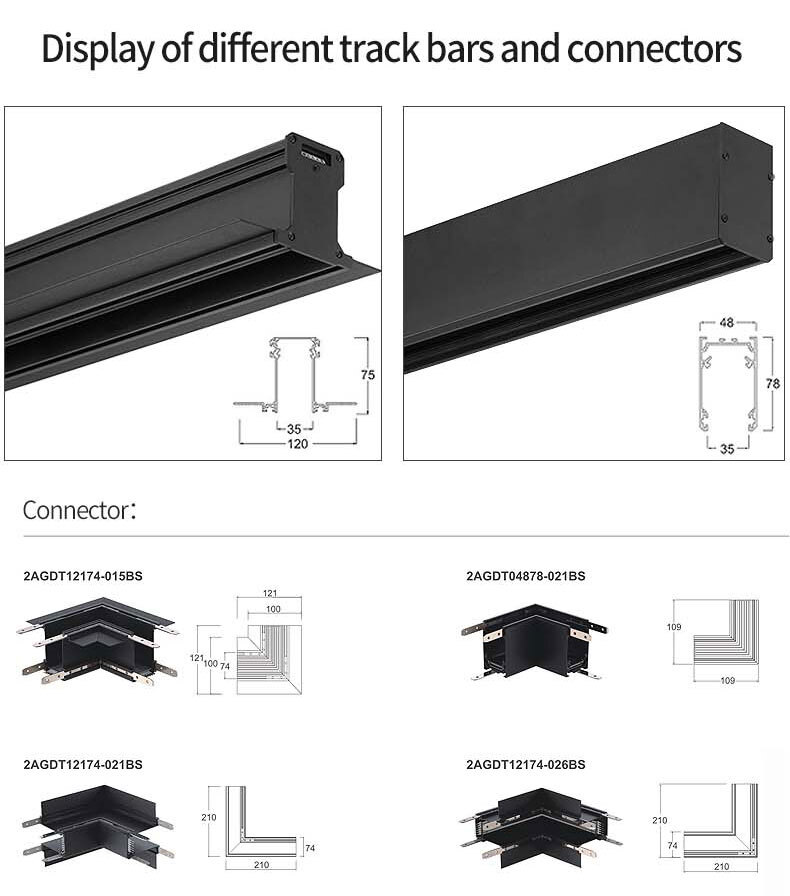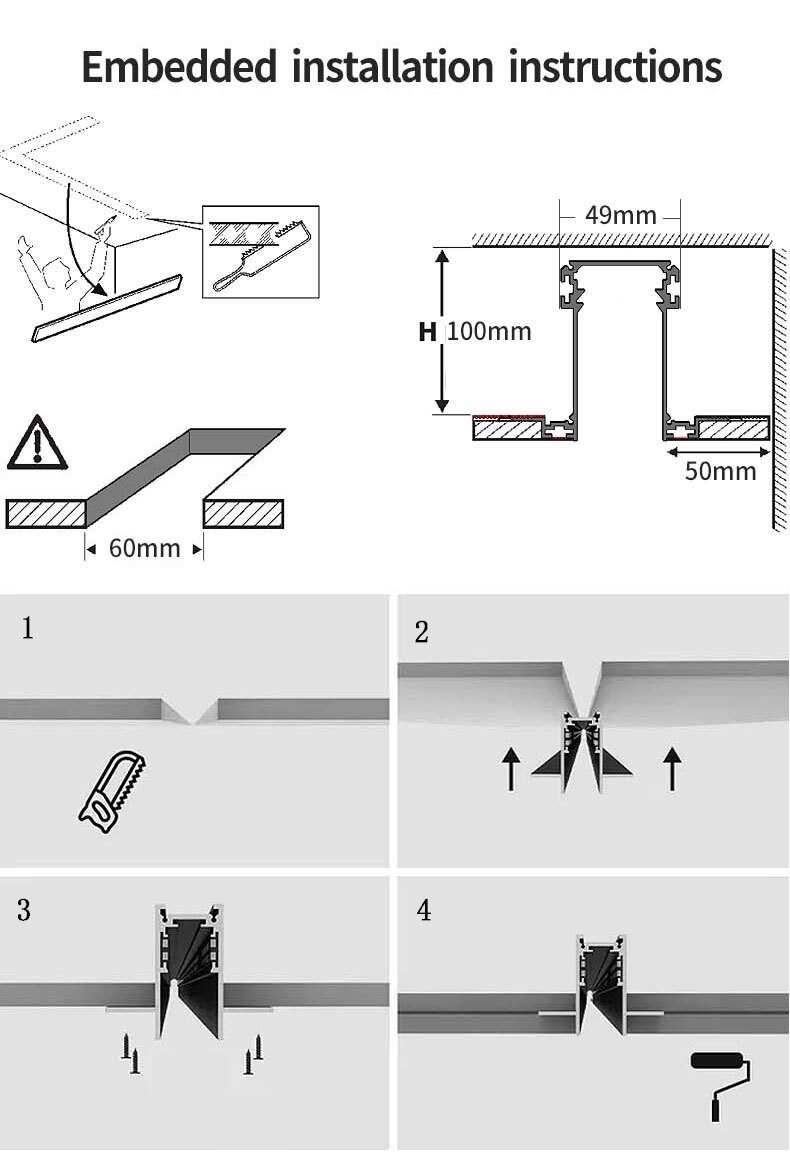 1,make a hole on the fixed plate(open hole:width 60-65mm,arbitrary length,space on the ceiling Height>=100mm;fixed plate must bear weight)
2,Put the track into the ceiling(put the transformer in the easy place to check)
3,fix the track with L screws on the edge of the track,and make sure.
4,Use gypsum board to cover the embedded parts,use screws,fix,then batch dust and scrape putty

Your cart is currently empty.