34 series-magnetic square grille lamp
Description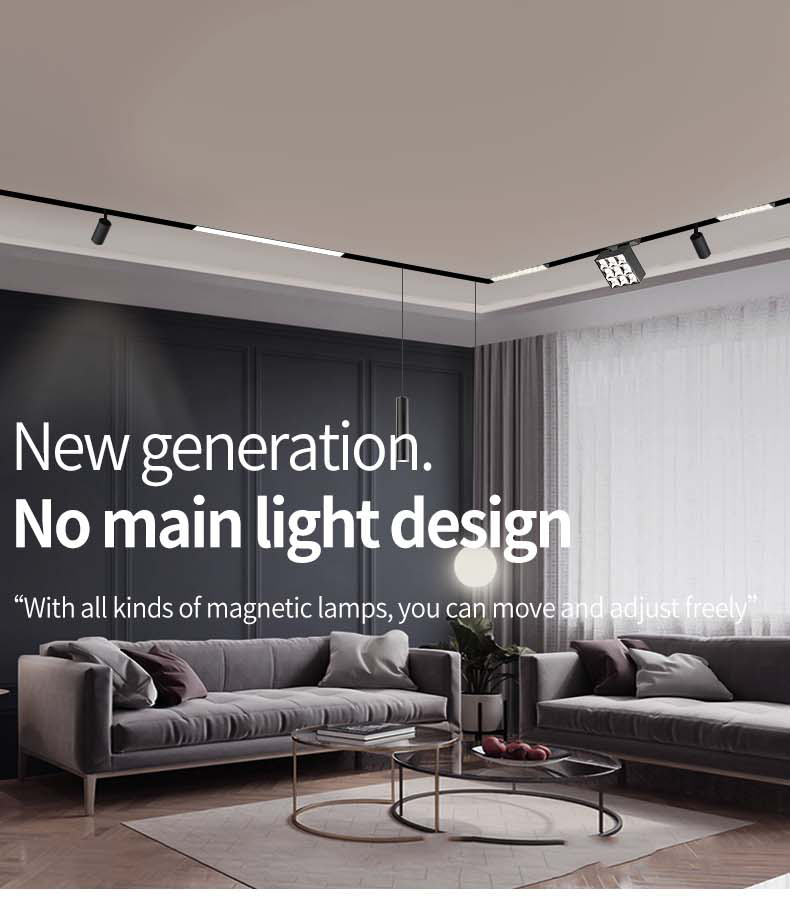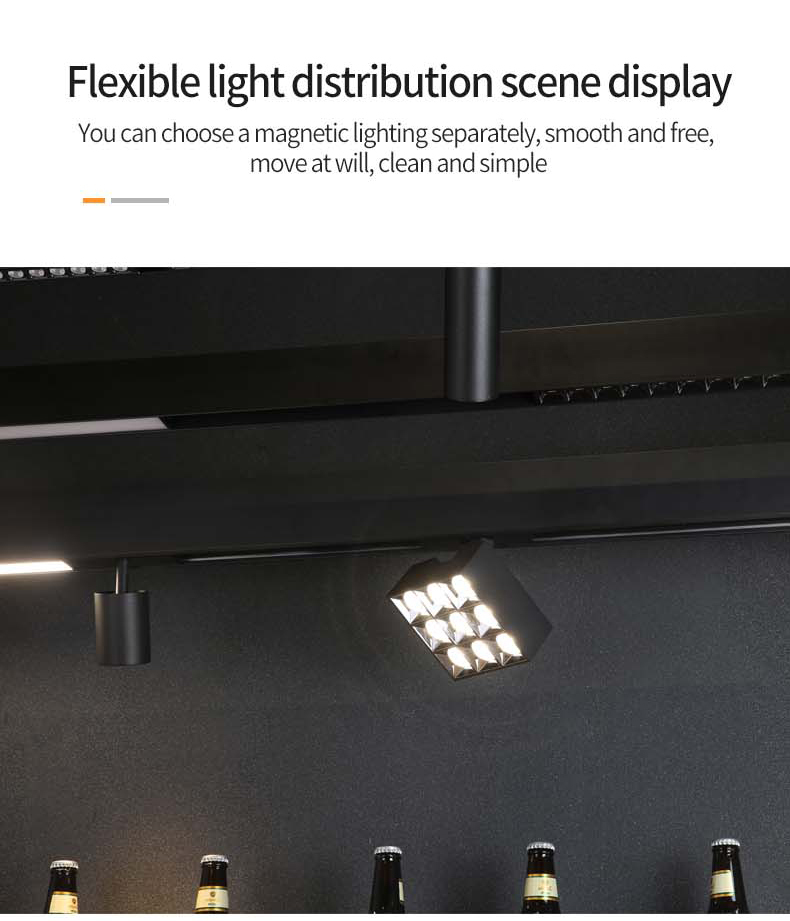 soft and uniform grille lamp,comfortable visual experience.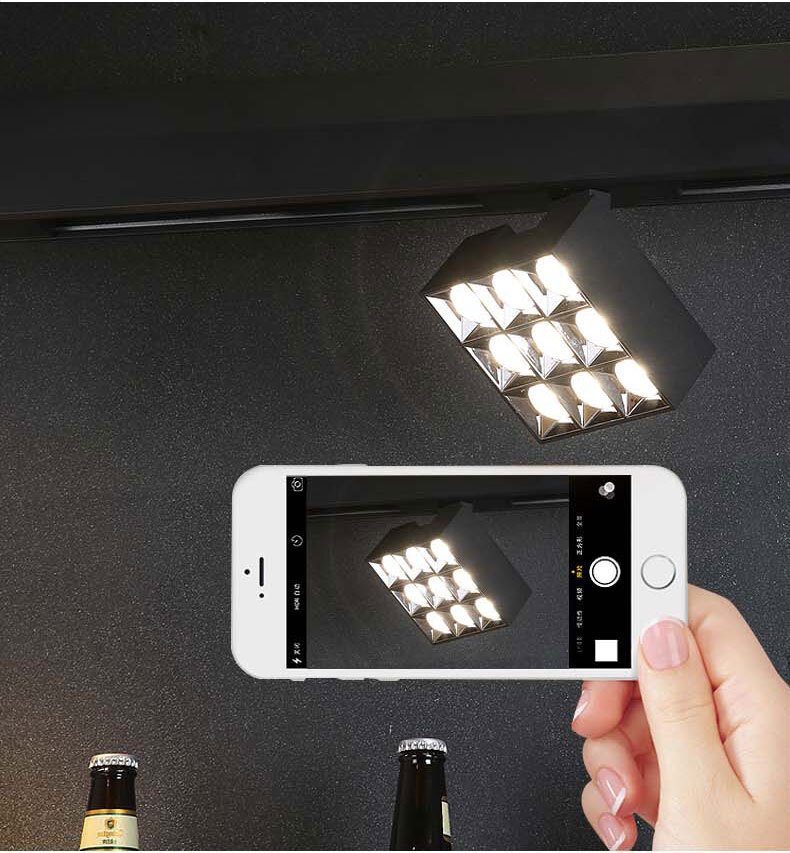 grille lamp can illuminate people and objects Ra90 high color rendering index
High color rendering led light source,highly restore the ture color of the illuminate object.effectively reduce chromatic aberration,Indulge in a feast of visual reality.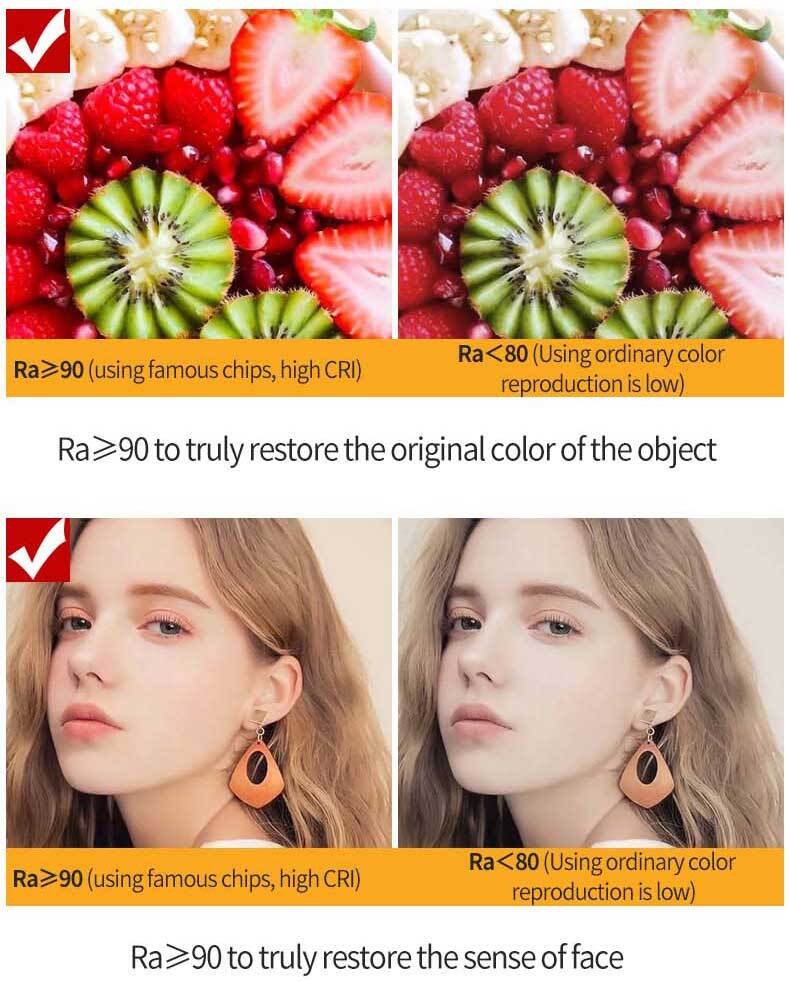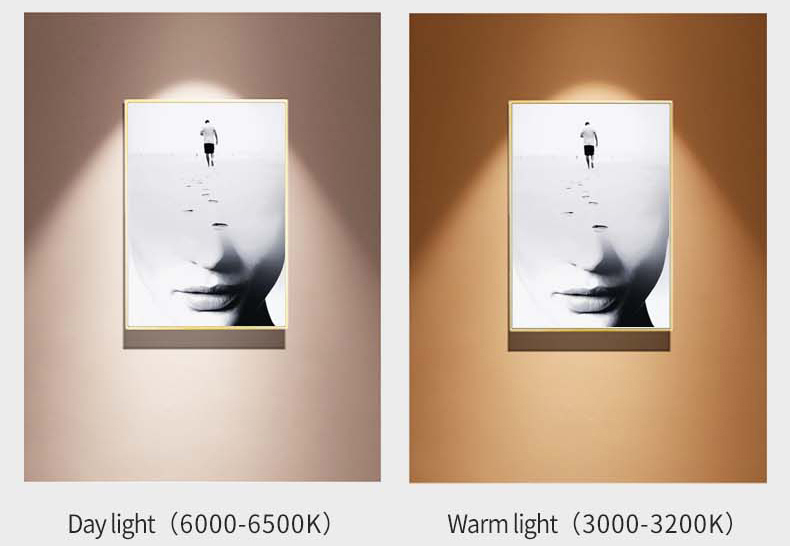 warm and natural atmosphere,warm light is a clear and transparent space texture,warm light is better
the white light is like the sun at nonn,with higher lumens and color rendering,a wide range of applications.
warm lights is suitable for home decoration in places where warm white light is required,Generally choose warm white light,warm light can be used Create a warm atmosphere.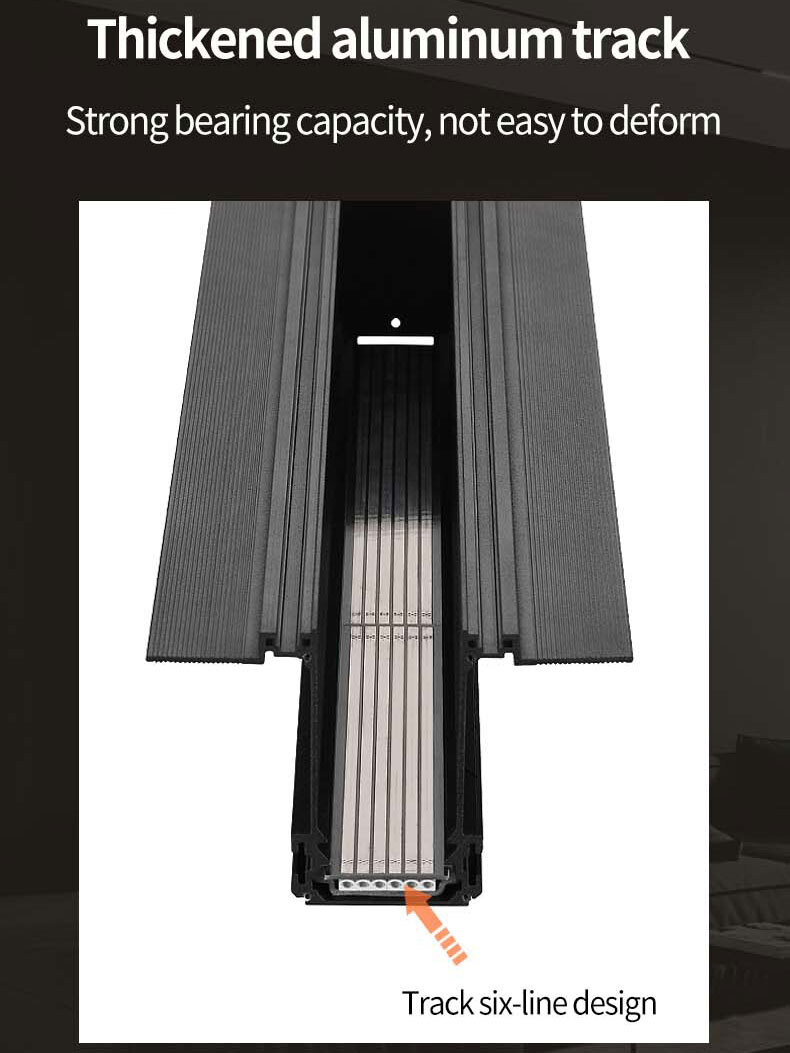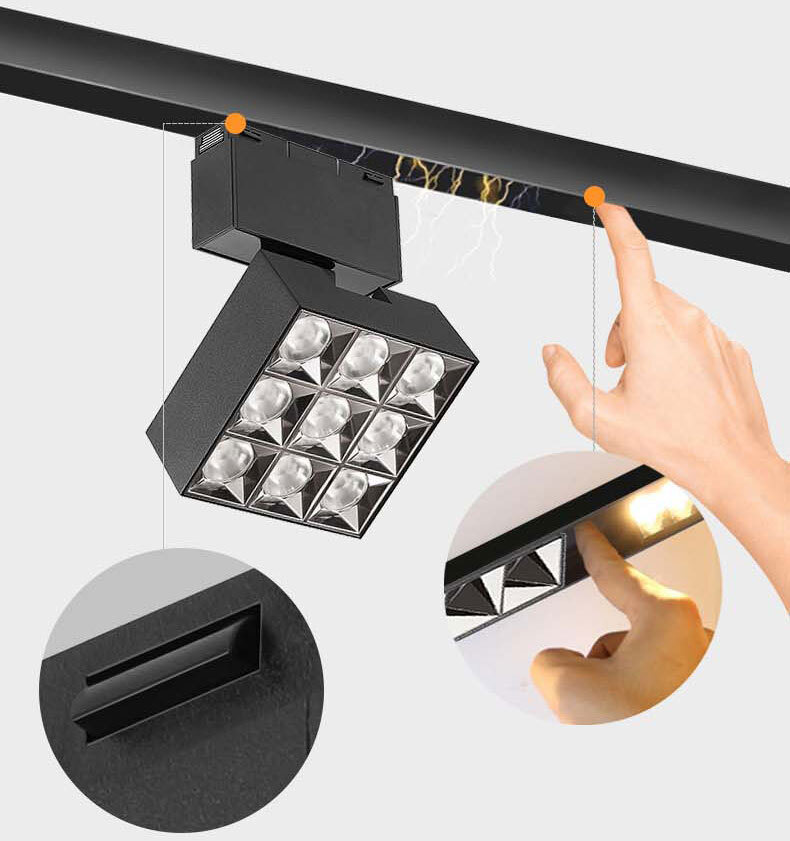 grille lamp four corners with reinforced buckles the lamps will not fall off,worry-free installation.Use 48V safety voltage it can slao be touched directly.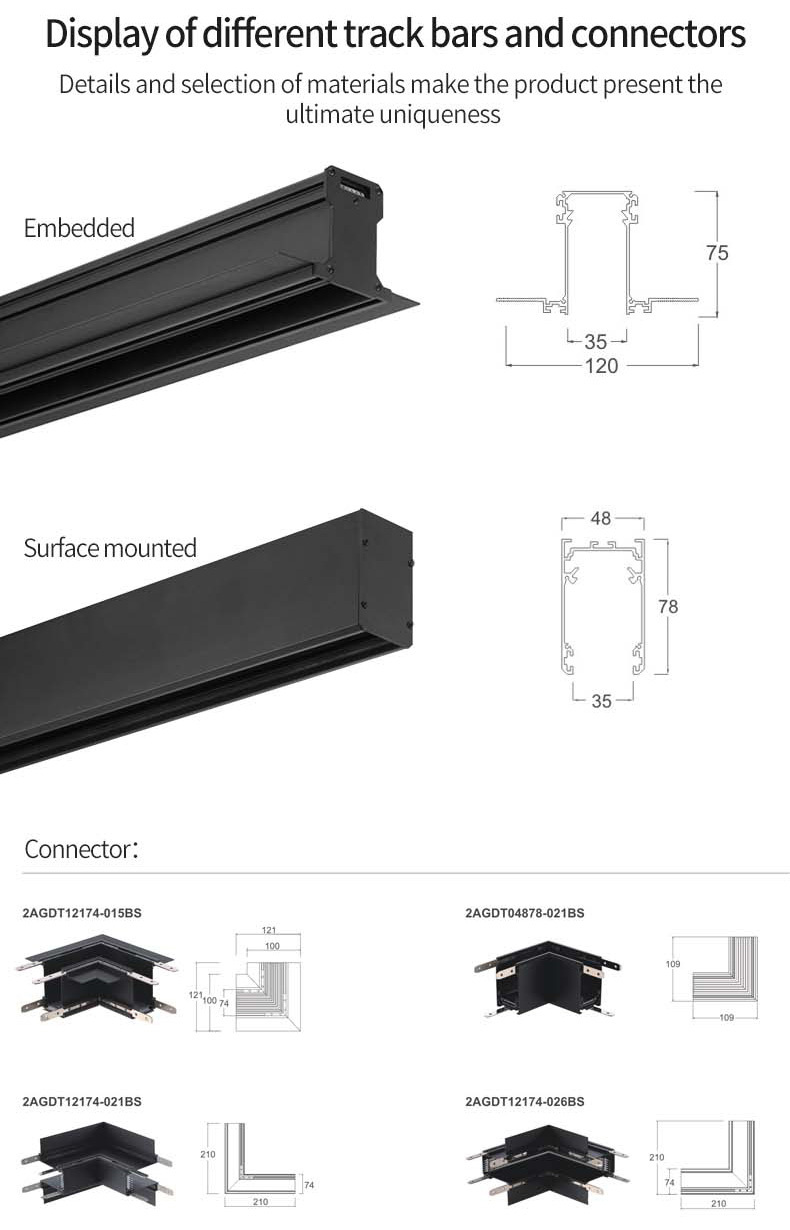 34 series-magnetic square grille lamp: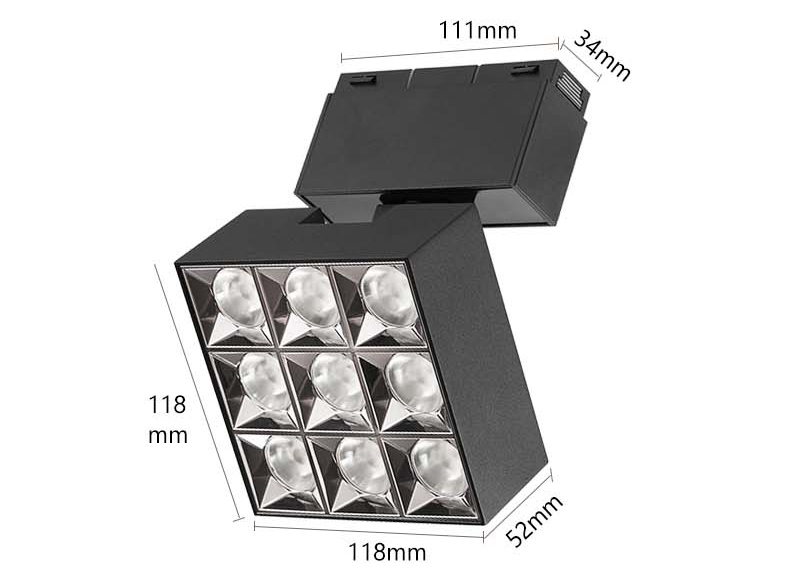 | | |
| --- | --- |
| Item | 34 series-magnetic square grille lamp |
| Brand | PNY |
| Color | sandy black |
| light source | SMD |
| Voltage | 48V DC |
| Beam angle | 15°、24°、38° |
| Meterial | aluminium |
| Ra | ≥90 |
| Power | 22W |
| Track wire | six sire track |
| CCT | warm light(3000k)、nature light(4000k)、day light(6000k) |
34 series-magnetic square grille lamp installation: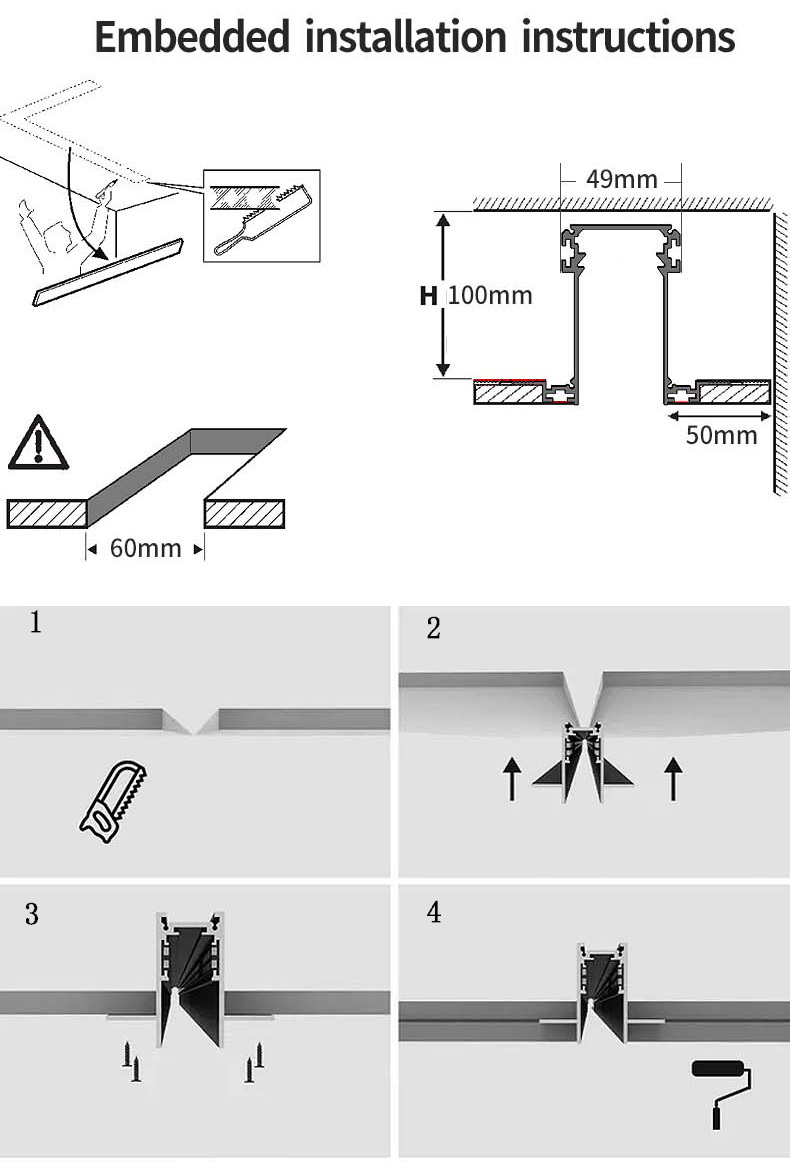 1,make a hole on the fixed plate(open hole:width 60-65mm,arbitrary length,space on the ceiling Height>=100mm;fixed plate must bear weight)
2,Put the track into the ceiling(put the transformer in the easy place to check)
3,fix the track with L screws on the edge of the track,and make sure.
4,Use gypsum board to cover the embedded parts,use screws,fix,then batch dust and scrape putty.

Your cart is currently empty.